BROOKLYN FIT CHICK'S PLAYLIST
"The Cup of Life" (50 Minute-Ride)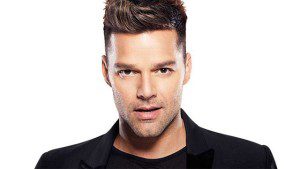 Hey there! Hi there! Ho there!
It's new playlist time and today's was inspired after reminiscing with a friend about the time we watched Ricky Martin kick serious butt at the Grammy Awards in the late 1990s. You will see what I am talking about below where I list all of my favorite songs to play in my classes this past week.
It's a mixture of old and new tunes that I hope get you in the mood to work a little harder or will just make that workout more tolerable with some good music!
Let me know what you think of it and remember—I need song suggestions, always. So be sure to post them in the comments below!
Thanks!
The Cup of Life: Ricky Martin
Just try to listen to this and NOT want to move your booty. It's impossible!
Synchronicity I: The Police
This song has an old school 80s New Wave meets rock n' roll feel that really helps to accelerate the mood and feeling in the room. Like THE perfect second song to play in any workout.
One of those tunes that always makes me want to sing along and declare my worth—which sky high, people!
If I have to pick a favorite decade for music it would have to be the 90s and this song reminds me of my younger days when I would play it at full blast while tooling around California.
You Get What You Give: New Radicals
The term "one hit wonder" has a negative connotation but how many people even have that great one hit even in them much less get to produce it? This song feels like it could be the perfect graduation day tune and always gives me the "happies."
I am a little late to the Rhianna party but damn she makes some great music!
The song is pretty darn great but the video that features my favorite heartthrob Jeremy Sisto—wow!
The Hand That Feeds: Nine Inch Nails
Trent Reznor knows how to write heart pumping techno meets heard rock music that will make you want to kick it into a higher gear.
I love this song for climbs using a ton of resistance or a big incline on the treadmill.
This is a song I literally cannot get out of my head. And when I use it in my classes my student bop their heads to the beat in the most adorable way. Priceless!
Bonus version of Hotline Bling  with a cat!
O.B: Nathaniel Rateliff & The Night Sweats
If you are looking for a fun, catchy tune to take on a few last sprints—try this one for sure. You will thank me later!
Empire State of Mind: Jay Z & Alicia Keys
Quite simple THE best song about New York ever though I admit that Billy Joel comes a close second.
All You Favorite Bands: Dawes
Love this for a cool down song and am grateful I teach in a dark spin room most of the time because when this gem from Dawes comes on over the speakers,  I get  super weepy.
That's it for me this time. Now go out there get your workout in!
Until next time…
Ox Ox,
BFC
Brooklyn Fit Chick
Follow me on Twitter: "BrooklynFitChik" (note the spelling!)
Instagram: BrooklynFitChick
Pinterest: BrooklynFitChick
You Tube: BrooklynFitChick1