BROOKLYN FIT CHICK'S PLAYLIST
"Gone" Playlist (50 Minute-Ride)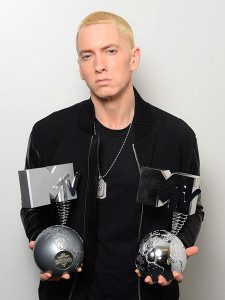 Hey there! Hi there! Ho there!
How on earth did a whole month go by without me creating a new playlist? Sheesh! You know how it is—Thanksgiving shows up out of nowhere and the next thing you know there are gifts to buy, breads to bake and multiple holiday cards to send. It's a wonder I was able to sneak one in this past week but I did just that (patting herself on the back.)
Let me know what you think of it and remember—I need song suggestions, always. So be sure to post them in the comments below!
Thanks!
The band's PR rep got in touch with me via my work for Fit Bottomed Girls where I am compiling a peppy/upbeat playlist to post sometime in January.
Those of you who actually know me would not exactly call me "peppy" (spastic, yes but not peppy.) However, this song just got under my skin and I decided to use it in classes this past weekend and everyone loved it. So there you go!
Welcome to Paradise: Green Day
For every class I teach I make sure  the "second" song is a butt kicker to get everyone in gear and to really get their collective heartrates up. This song might just be a wee bit too fast but, so what? It works!
Mass Romantic: The New Pornographers
One of my favorite Canadian bands really cooks with this playful tune that has a jangly sound. (I like me some jangle!)
Adventure of a Lifetime: Coldplay
I know there are Coldplay haters that exist in the world but I don't give a rat's butt about any of them. They know how to craft music  that will make you want to move and bop your head to the beat. #teamchrismartin
True story—the gym's stereo broke over this past weekend and I had to use a little boom box in a big room to teach my classes.  That in and of itself was bad enough, but having to play this amazing song by Eminem with a low volume almost killed me! You need volume to really raise the roof with this one. (Truth)
Thee is nary a banjo in this one from the British band that really rocks it out here.
Another Canadian (Thunder Bay, Ontario!) on my list and this one DOES indeed use a banjo with amazing results on his song here.
Can't feel My Face: The Weeknd
ANOTHER Canadian (Toronto!) and this is his biggest hit in the U.S. so far. Just try to listen and move to the beat—it's impossible!
I love this song because it mixes unbridled optimism with a fun /not-posh British accent.
Cannibal: Silversun Pickups
The Silversun Pickups write songs that are so hard charging and excellent that they are virtually all perfect for high speed sprints and intervals.
Please Don't Leave Me: P!nk
Alecia Moore (P!nk's real name!) writes some of the sweetest ear candy in the whole world and this romantic song always gets to me.
Whatever happened to this band? Does anyone know?
Some people groused about getting a whole free album downloaded (for free!) into their iTunes accounts by one of the biggest bands of all time. (First world problems, people!) I on the other hand think it's one of their best efforts and this song in particular is beautiful.
That's it for me this time. Now go out there get your workout in!
Until next time…
Ox Ox,
BFC
Brooklyn Fit Chick
Follow me on Twitter: "BrooklynFitChik" (note the spelling!)
Instagram: BrooklynFitChick
Pinterest: BrooklynFitChick
You Tube: BrooklynFitChick1