BROOKLYN FIT CHICK'S PLAYLIST
"Smooth Sailin'" Playlist (50 Minute-Ride)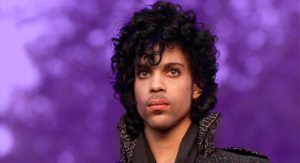 "Dearly beloved
We are gathered here today
to get through this thing called life."
As I am writing this playlist out I can't help but think about how many super-amazing people have died this year so far including:
Prince
David Bowie
Lemmy
Garry Shandling
Glenn Frey
Doris Roberts
Alan Rickman
Michelle McNamara (truecrimediary.com)
2016 is turning out to be a brutal year but I am going to try and keep it light and breezy with this week's mix of tunes from different decades to hopefully get your heart pumping and your booty shaking. Thanks so much for checking out my Blog.
Let me know what you think and remember—I need song suggestions, always. So be sure to post them in the comments below!
Thanks!
Smooth Sailin': Leon Bridges
I first heard this song tearing down the highway on Route 17 in Santa Cruz and can't seem to get it out of my head. I love the beat and how truly groovy it makes me feel.
One of Prince's biggest guitar heroes is Jimi Hendrix so I felt like including him in today's warm-up would be what the Purple One declare as "groovy."
(No decent videos for this one, sorry!)
We Go the Beat: The Go-Go's
Every single time I play this song it makes me want to watch Fast Times at Ridgemont High all over again (in the best possible way.)
I Could Never Take the Place of Your Man: Prince
This is by far my favorite prince song of all time and the 6-minute version contains a smokin' hot guitar solo. (But the 3 ½ minute version is perfect for spin classes.)
Boys Wanna Be Her: Peaches
When I want to get the most out of my students with the HIIT (High Intensity Intervals) I put on some Peaches and make them move. Works every time.
Freedom! '90: George Michael
Key and Peele's Keanu movie has me all kinds of excited because it features them, cute cats and music by George Micheal. Win/win, people!
Safe and Sound: Capital Cities
If there is a bouncier and more fun tune that exists—it will be too damn much for me.
I love this song just as much now as I did when it came out 20 (!) years ago.
I Gotta Feeling: The Black Eyed Peas
Have yet to reach maximum number of times I can listen to this song in a week. Once again—I am a sucker for bouncy and fun.
Speaking of artists from Minnesota—this band is always a treat to see live if you ever get the opportunity.
Never Let You Go: Third Eye Blind
Probably mentioned this before—but this is my favorite Third Eye Blind song. Not the big hit about meth heads that goes on at least one minute too long.
Supposedly there is an English version of this out there in the world but for my money—the Spanish version kicks ass!
A perfect little cool down song from this one-hit wonder by from this group from Canada.
That's it for me this time. Now go out there and get your own workout in!
Until next time…
Ox Ox,
BFC
Brooklyn Fit Chick
Follow me on Twitter: "BrooklynFitChik" (note the spelling!)
Instagram: BrooklynFitChick
Pinterest: BrooklynFitChick