BROOKLYN FIT CHICK'S PLAYLIST
"Superlove 2016" Playlist (50 Minute-Ride)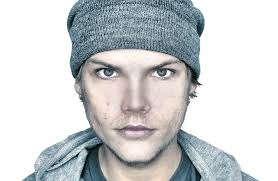 Hey there! Hi there! Ho there!
I am a loyal Avicii fan and am so sad I will most likely never had the chance to see him live as my Swedish heartthrob is retiring at the ripe old age of 26-years old. (Wahhhh!)
So I wanted to include his music in one more playlist this year to celebrate his magical producing abilities. You're welcome!
The rest of this list is my usual mix of old and new (filled with tons of 90s tunes, of course.) Let me know what you think and please leave some song suggestions in the comments below or on Twitter @BrooklynFitChik. Now load up that smartphone and get to working out!
Thanks!
Superlove: Avicii with Lenny Kravitz
This song is almost THE perfect warm-up for an indoor cycling class in like, ever.  It has this great beat that has a European vibe and then the drums kick in and BAM! The pace quickens and you peddle like mad. Then it gets kind of quiet and Lenny Kravitz' voice takes over. Trust me—this is a dope jam.
Are You Gonna be My Girl: JET
How is it possible this song is actually 13-years old? (Makes me wistful for 2003…)
My favorite thing about using this song is the expression on people's faces while it plays. California Love is a uniter not a divider!
Supersoaker: Kings of Leon
I love this one for sprints out of the saddle in 30, 20 and 10 second intervals in case you are wondering what to do with it.
On the Road Again: Canned Heat
This is my first "climb" song for the ride and I love how trippy it sounds over the speakers. The beat is consistent and motivating as well. Don't be afraid to try it out on your students!
Supermassive Black Hole: Muse
The singer, Matt Bellamy, rocks out with a cool falsetto in this number I remember from the Twilight movie (don't judge!)
Let me Entertain You: Robbie Williams
If you are not familiar with the awesomeness of Robbie Williams—start with this song. He kills it live, by the way.
I use this for "out of the saddle" climbs and the best part is the past part of the song which ends with a weird "walk off." (Download it and you will see what I mean!)
Gold, Girls, Guns: Metric
As the biggest fan of Metric in the U.S. I will keep including them in playlists until they take off around the world.
It's All Been Done: Barenaked Ladies
This band achieves a neat trick—they are in real life hilarious and great as a band. Only The Monkees do it better.
Shirley Manson is one of my favorite singers of all time and this tune in particular rocks my socks off.
The Impression That I Get: The Mighty Mighty Bosstones
I always time for this loud and raucous song that screams 90s.
Baby, I Love Your Way: Peter Frampton
It's summer when I am writing up this playlist and nothing says "sum-ah" more to me than listening to some Frampton. Enjoy!
That's it for me this time. What are your new favorite tunes to check out!
Until next time…
Ox Ox,
BFC
Brooklyn Fit Chick
Follow me on Twitter: "BrooklynFitChik" (note the spelling!)
Check out my podcast here! www.bookversusmovie.com
Instagram: BrooklynFitChick
Pinterest: BrooklynFitChick
You Tube: BrooklynFitChick1