Brooklyn Fit Chick News & Notes September 2016
Big News with Fit Bottomed Girls Podcast—Which Health, Fitness, Wellness Stars Do YOU Want Us to Interview?
I Need Help with My Playlists (Send me your songs!)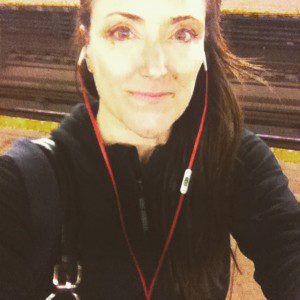 Hey there! Hi there! Ho there!
I have been busy with so many work & life things lately that I have fallen behind with my Blogging-sorry about that! I am still here but am perfecting my digital skills creating something that has become a passion for me—podcasting.
Many of you know that I co-host a podcast with my friend Margo of She's Nacho Mamas Blog that has now going into its third season–Book Vs Movie.
I am also the NYC contributor for Fit Bottomed Girls so I convinced them to let me produce and co-host their own podcast which is seriously taking off! Some of the guests we have lined up include:
Bob Harper
Jeanette Jenkins
Tony Horton
Kathy Smith (SQUEE!!)
We may just move to a weekly show if we keep up with this pace and downloads so my question to you today is—what guest would you like us to get on the show? Or do you have a topic you wish we would cover? Let me know in the comments below. We really want to know what you want to fill into your earholes!
Also, I am in need of your help in another area of my life—music! I love to create playlists for my classes and recently featured this one with Beyoncé and Coldplay that got some great comments. My problem is that I need more ideas for songs. My repertoire is getting dry and I feel like I need to mix things up more. So I am requesting if you could also take the time and write in the comments below:
Your favorite workout tunes and what you use them for (running, sprints, climb, Zumba—whatever!)
A "one hit wonder" song that makes you smile and not go "ICK!" I have been commissioned to write one and my instinct is to go all 90s. Need some variety in my mix!
That's it for me this time. Let me know what you are up to and I will be back with my usual playlist and activities soon. Happy Autumn!
(If you are reading this on a different site or a different feed than Brooklyn Fit Chick, it has been taken without permission.)
Until next time…
Ox Ox,
BFC
Brooklyn Fit Chick
Follow me on Twitter: "BrooklynFitChik" (note the spelling!)
Instagram: BrooklynFitChick
Pinterest: BrooklynFitChick
Check out my podcast here!