BROOKLYN FIT CHICK'S PLAYLIST
"This is What We Came For" Playlist (50 Minute-Ride)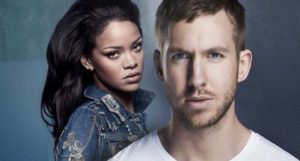 Hey there! Hi there! Ho there!
Sorry for the delay everyone. I did not realize how much time has gone by but between work (two jobs,) turning my hobbies into paying gigs (two podcasts) and travel– I have been terrible about keeping up my playlists. When I began teaching I would make the point to create a new one each week. Over time it has turned into maybe once per month that I can curate a new set of tunes that I feel good about.
One of my big lessons in teaching fitness is that quality trumps novelty anytime. Sure some people can churn out new and different with an almost alarming frequency but are they creating anything good? If the  list is contains only 20% good tunes—then who cares if it is all new?
Many of my old playlists (I keep them all on file cards like some kind of a spin maniac) embarrass the hell out of me. I am so much more thoughtful now as to what my students want to hear which is a variety of styles. By getting out of my own iPod and looking at other places to gain new music I have learned how amazing Pink, OneRepublic, Maroon 5 and Justin Timberlake really are. That 80s music (no matter how it makes me) is not everyone's favorite genre. How amazing and inclusive it is to have all kinds of music represented in one hour and that produces happy students.
So today is a collection I have been trotting lately out that has been getting lots of praise. Let me know what you think in the comments below!
This is What We Came For: Calvin Harris with Rhianna
Welcome to the Brooklyn Fit Chick playlist Calvin! It only took you shading Taylor Swift on Instagram to get my attention! (Not really—you make great music and I should have included you ages ago.
Kid Icarus: Sam Roberts Band
Second songs on my playlist are sometimes the toughest one for me to figure out. They need to gain on the energy from the starter and help set the mood for the workout.  The Sam Roberts Band has lost of great tunes of you are not aware of them. Check them out!
This song is a uniter not a divider. Everyone loves banging their heads along to this one!
I Don't Feel Like Dancing: Scissor Sisters
This is my absolute top song for when I am in a bad mood. Elton John co-wrote which adds to its overall awesomeness.
No More Drama: Mary J Bloge
Everyone is powerless to this magical power ballad. I have seen straight white boys cheer along to it!
I like the overall "boppiness" of this tune and yes, I did make that word up on the fly. You like?
Monkey Wrench: Foo Fighters
It would not be a Brooklyn Fit Chick ride without my beloved Foos.
I really enjoy this band but can someone please explain to me why they use all lower case letters in their names? (Coughs) affected (coughs, coughs.)
Keep the Car Running: Arcade Fire
This is one of the best songs to sprint to so why is it only 3 ½ minutes? Work on that Arcade Fire peeps!
Sexy Back: Justin Timberlake
A blast from the past and cannot believe it took me so damn long to bring it back.
Supposedly Lisa "Left Eye" Lopez ("Turn on channel 5—she's burning the house down!") hated this song as it seems to promote people cheating on one another. Thankfully they talked her into releasing it as it is the dopest jam.
Baby, You're the World to Me: David Gray
Can someone please tell me what happened to David Gray? I miss hearing him on the radio!
Never have three guitars dueling it out have sounded so down, dirty and amazing.
That's it for me this time. What are your new favorite tunes you think I should check out?
Until next time…
Ox Ox,
BFC
Brooklyn Fit Chick
Follow me on Twitter: "BrooklynFitChik" (note the spelling!)
Check out my podcast here! www.bookversusmovie.com
Instagram: BrooklynFitChick (Warning! I post tons of pictures of my cats here.)
Pinterest: BrooklynFitChick